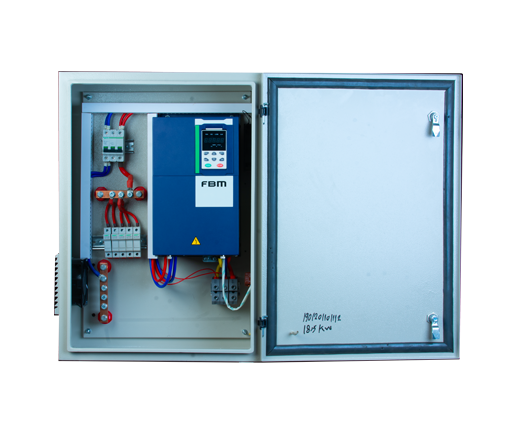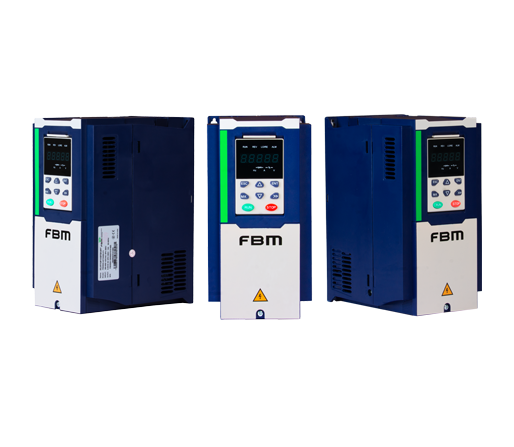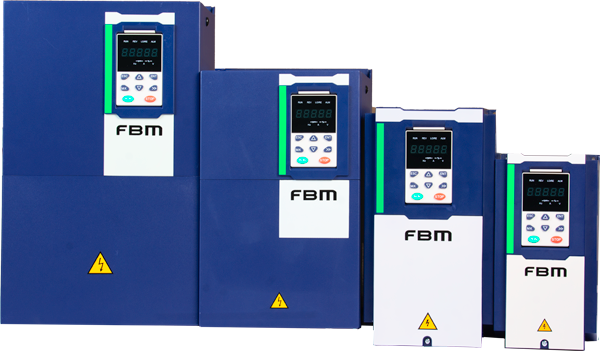 Solar Pumping Inverter
VFD500-PV
Synchronous and asynchronous 3-phase induction motors are supported.
Work well with both surface mount pumps and submersible pumps.
Specially designed with advanced MPPT and CVT technology.
Support remote monitoring online through GPRS remote monitor system.
Purchase Now
Catalog
General Features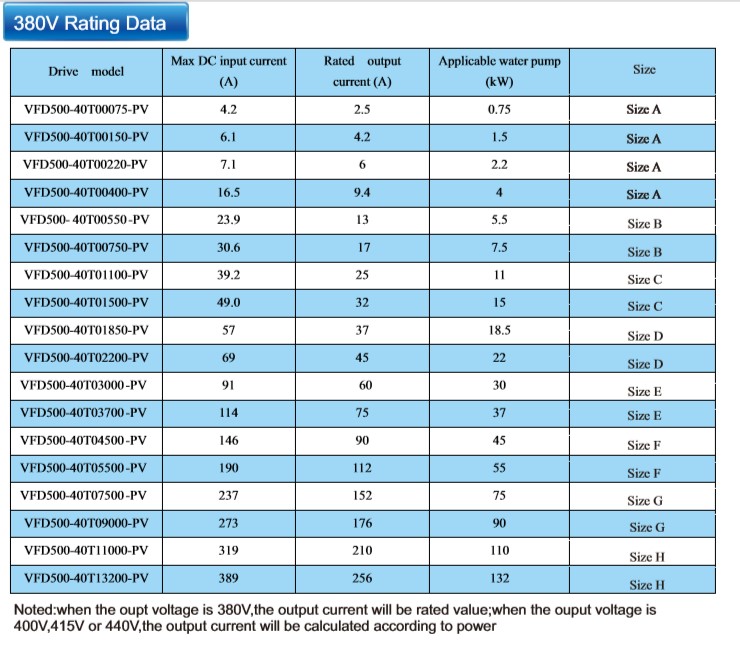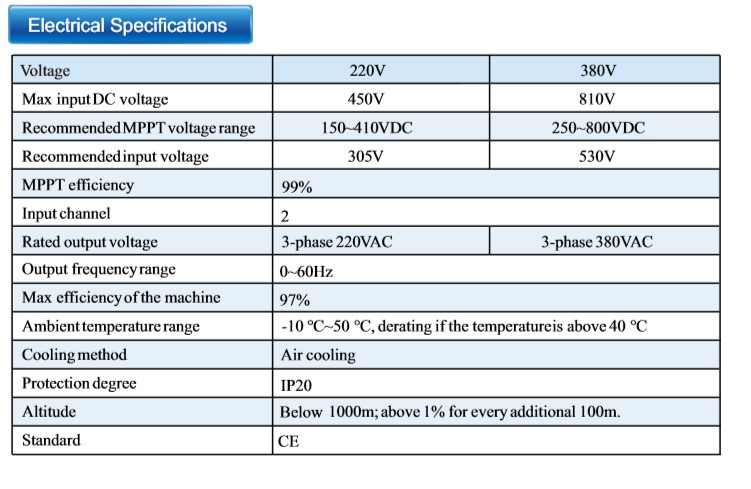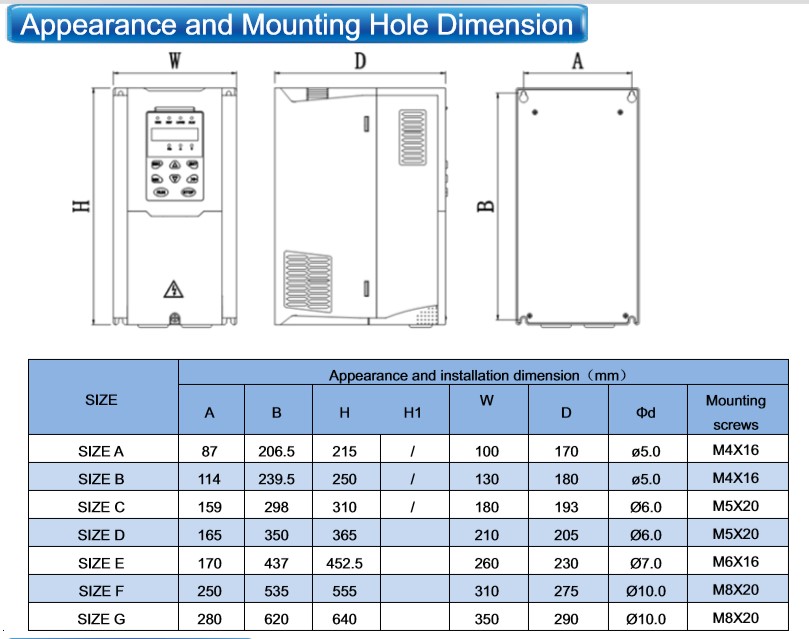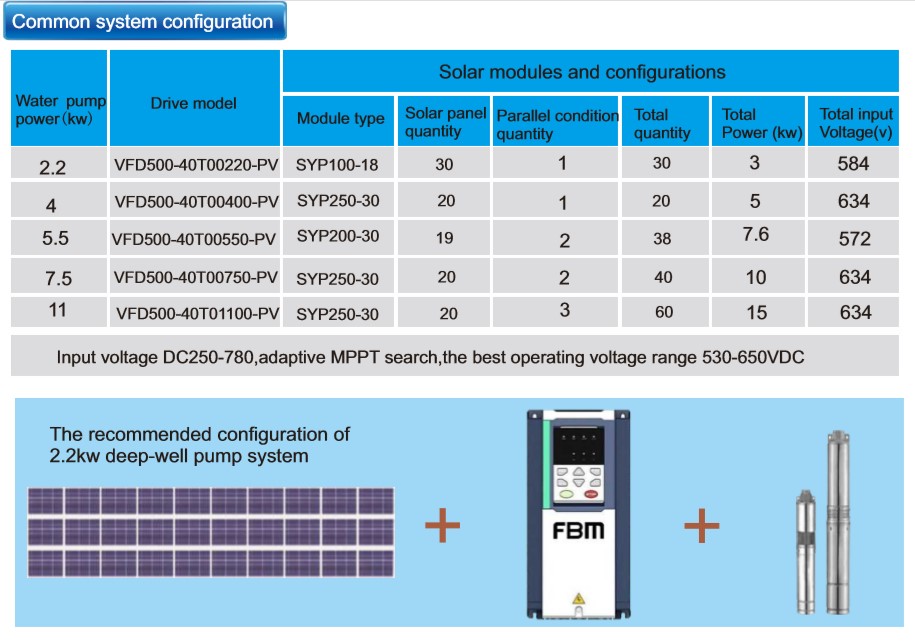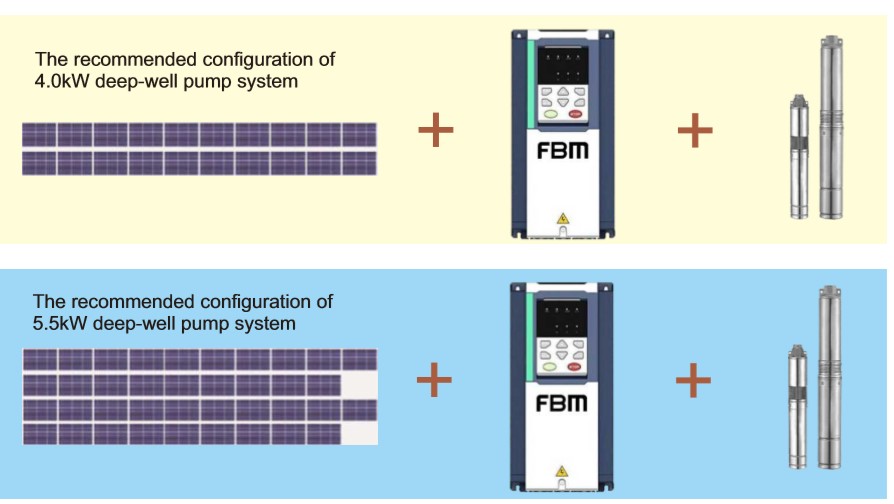 1. Convert DC to AC Power
Converting the direct current generated by solar panels into alternating current to drive photovoltaic pumps
2. Adjustable Output Frequency
Adjusting the output frequency automatically in line with the irradiation intensity
3. Maximum Power Point Tracking function
Built-in with the MPPT (maximum power point tracking) function, so the photovoltaic pumping system can produce better power outputs to improve the working efficiency of pumps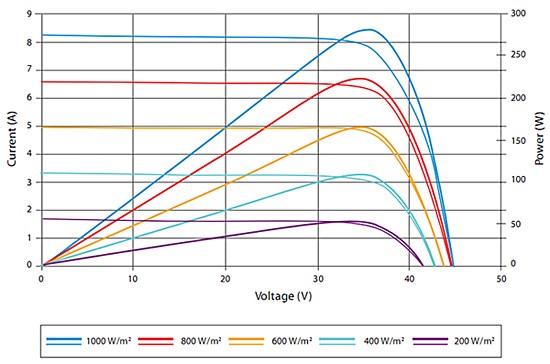 4. Store Water, Instead of Storing Power
The energy storing devices such as battery have been eliminated from the system, so all the AC power can be directly used to drive pumps with the lowest energy loss.
5. Available Asynchronous & Synchronous Motors
While our previous modal can only work with asynchronous 3 phase induction motors, the VFD500-PV series can work perfectly with both asynchronous and synchronous 3 phase induction motors.
6. Support Various Kinds of Pumps
Both the surface mount and submersible pumps are compatible with the photovoltaic pumping system.
7. Remote Monitor Function
VFD500-PV AC frequency inverter has inbuilt S200-GPRS that users can monitor the whole photovoltaic pumping system online at home or other place via our PC remote monitoring system. On the basis of user-defined curve, VFD500-PV can automatically calculate the present flow speed, flow per day, present power, total generation and more status parameters of the solar pumping system.

8. PC Tool Commissioning
As VFD500-PV has developed with the PC tool commissioning, so users can upload and download technical data and duplicate the data excel to monitor the PV pumping system offline at any time.
9. Complete Protections
VFD500-PV has designed with a wide range of protection functions such as water fulfill, dry run, low frequency, high voltage, short circuit, over heat, phase missing and more.
10. User-friendly
VFD500-PV is designed with an intuitive operation panel, efficient solar pump controller and ac motor speed control, along with detailed instructions, so it is convenient in installation, operation and maintenance. Additionally, the cooling and shielding effect is great.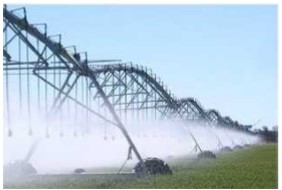 Commercial/Agricultural irrigation system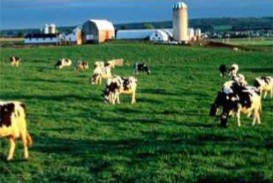 Agricultural and animal husbandry water supply system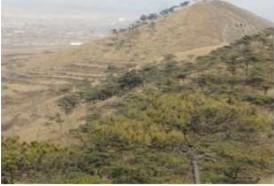 Barren hills governance system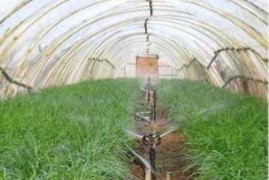 Agricultural greenhouse water supply system
Landscape fountain system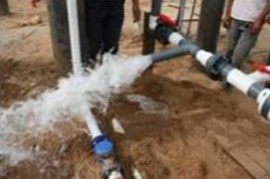 Solve water short problem
Solutions Tailored
Around Your Needs